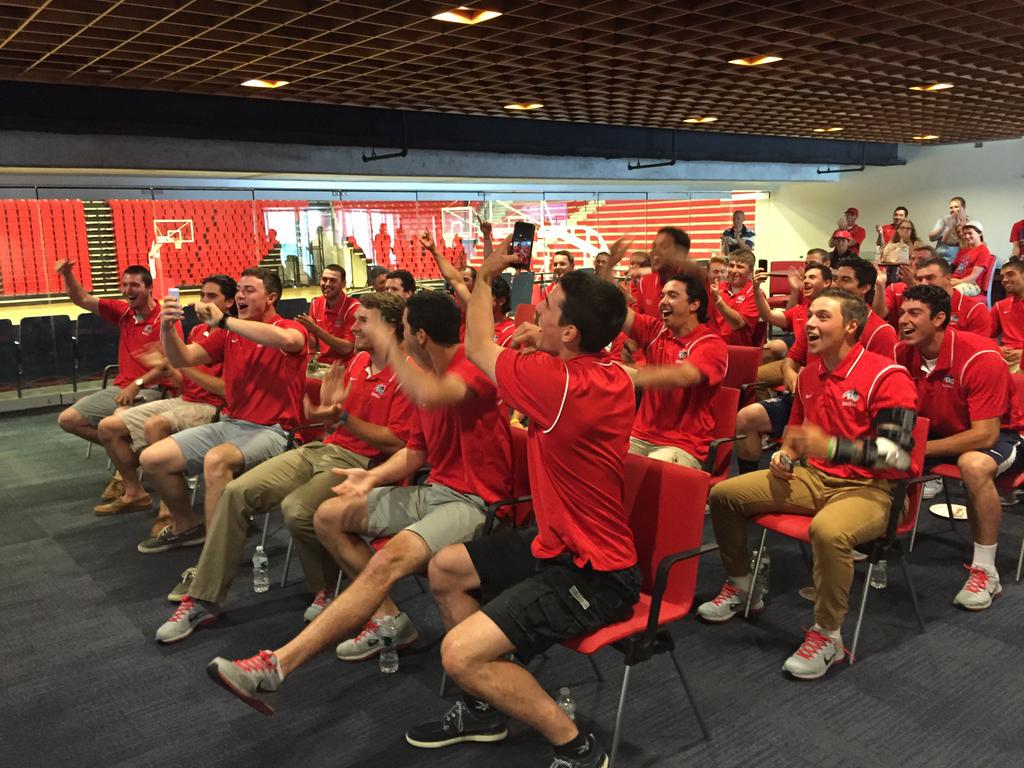 - SBU Athletics
Seawolves will face No. 2 seed N.C. State at 2:30 p.m. on Friday
STONY BROOK, N.Y. -- The Stony Brook baseball team (34-14-1, 18-4-1 AE), the America East Conference automatic qualifier into the NCAA Tournament, received the No. 3 seed in the Fort Worth Regional.
The Seawolves will face No. 2 seed N.C. State, an at-large selection from the Atlantic Coast Conference, on Friday at 2:30 p.m. ET. The game will be aired live on ESPN3.
"This is a good bracket," Stony Brook head coach Matt Senk said. "TCU is an outstanding team and of course N.C. State out of the ACC is really playing well and has played well for a good month or so and Sacred Heart taking their tournament. This is a good field and we are excited to be a part of it."
Host and top-seed TCU, an at-large selection from the Big 12 Conference will face fourth-seeded Sacred Heart, the automatic qualifier from the Northeast Conference, at 7 p.m. ET on Friday.
Stony Brook earned the automatic bid by claiming the program's fifth America East Tournament title this past Saturday. This will be the fifth NCAA Tournament appearance for the Seawolves and the first since the school's historic run to the College World Series in 2012.
This is the first time Stony Brook enters the field as a No. 3 seed. The Seawolves own a 7-10 record in NCAA Tournament games, including winning the Coral Gables Regional and the Baton Rouge Super Regional in 2012.
Stony Brook NCAA Info:
WHO: No. 1 seed TCU (43-11, 15-5 Big 12), No. 2 seed N.C. State (34-21, 15-14 ACC), No. 3 seed Stony Brook (34-14-1, 18-4-1 AE), No. 4 seed Sacred Heart (23-30-1, 13-11 NEC)
WHEN: Friday-Monday, May 29-June 1
WHERE: Lupton Stadium -- Fort Worth, Texas
NCAA TOURNAMENT APPEARANCES: 5th (2004, 2008, 2010, 2012, 2015)
WATCH LIVE: http://espn.go.com/watchespn/#sport/baseball/channel/espn3
SOCIAL MEDIA: @SBAthletics, @StonyBrookBase, #beLIeve